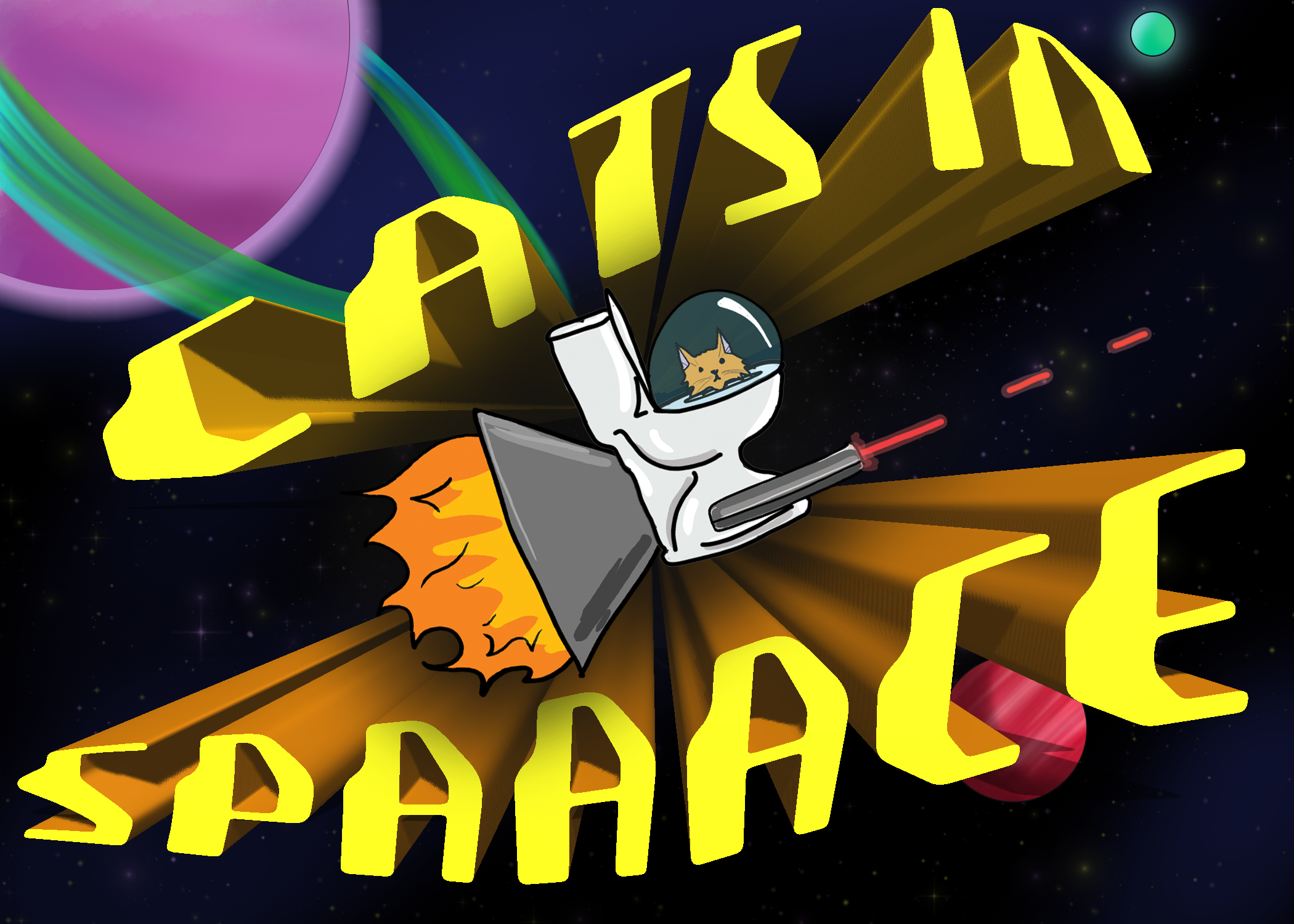 CATS IN SPAAACE
Your mission:
Fully equip your cat and ship to prepare for an epic journey to new, undiscovered planets! The planets that were found, however, are only letting in one new resident and are very picky about who they will let in. Be the first to meet the requirements and land on your favorite planet. If you miss your chance, just reassess and shoot for another, but don' take too long! There aren't enough planets for everyone!
This is a fully printable tabletop game meant for 3-6 players and takes about 1 hour to play.
This game was created as a final capstone project by yours truly in the game design program at Pratt Institute over the course of 4 months.
The files are pdf and are made to print on 8.5x11 paper (or cardstock, ideally), front and back.

Please leave any questions, comments, or ideas in the comments section.
Donations are requested, but not required. I did hard work on this. <3
Download
Click download now to get access to the following files: